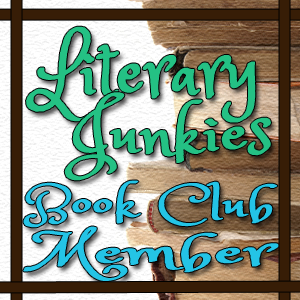 1) What are you currently reading? Tell us about it!
–Born in Fire by Nora Roberts – I'm loving it so far. I am a big fan of Nora Roberts' novels.
Synopsis from Goodreads: "
The eldest Concannon sister, Maggie, is a reclusive, stubborn and free-spirited glassmaker—with a heart worth winning.
Margaret Mary is a glass artist with an independent streak as fierce as her volatile temper. Hand-blowing glass is a difficult and exacting art, and while she may produce the delicate and the fragile, Maggie is a strong and opinionated woman, a Clare woman, with all the turbulence of that fascinating west country.
One man, Dublin gallery owner Rogan Sweeney, has seen the soul in Maggie's art, and vows to help her build a career. When he comes to Maggie's studio, her heart is inflamed by their fierce attraction—and her scarred past is slowly healed by love.."
2) How many books have you read this year? Do you set reading goals for yourself?
-Maybe 20ish? I had set a goal of 50 books but my sweet baby boy kind of threw that off a little bit. 🙂
3) What do you think are the best and worst book-to-movie/TV show adaptations?
-Because we are getting close to the holidays I'll go with holiday films. The best would have to be The Grinch. I love the characters and how they brought them to life. The worst would probably be any of the Debbie MacComber films on Hallmark. They aren't ever as good as the books.


4) What is the first line of your favorite book?
-I don't have a favorite book…I have many.
5) What's your favorite quote from a book?
-I have to quote HP on this one… "It does not do to dwell on dreams and forget to live…"