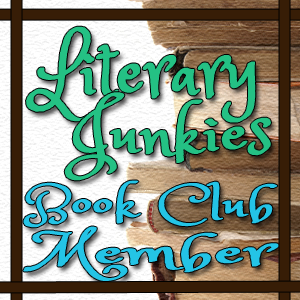 If you've been around my blog for a while, you know that I'm a member of the Literary Junkies Book Club! I absolutely love these girls! We read a book a month and discuss it as well as have these awesome link-ups. If you want more info or are interested in joining, feel free to contact
Taylor
or
Leslie
.
–Meet Me At The Cupcake Cafe by Jenny Colgan. I'm really enjoying it so far. It makes me want to open a bakery of my own. It takes place in one of my favorite cities- London. Best part? It includes several recipes! I love to bake, so I'm excited to try some of them. Here is a synopsis from Goodreads:
Having grown up in an apartment above her Grandpa Joe's little bakery, Issy Randal has always known how to make something sweet. She's much better at baking than she is at filing, so when she's laid off from her desk job, Issy decides to open up her own little caf . But she soon learns that her piece-of-cake plan will take all her courage and confectionary talent to avert disaster. Funny and sharp, Meet Me at the Cupcake Cafe is about how life might not always taste like what you expect, but there's always room for dessert
2. What is one book you think every person should read at least once in their life? Why?
–Pride and Prejudice by Jane Austen. It is a classic, romantic, witty, and I love reading the eloquent writing from old english.

3. Do you think you could ever write a book? If so what genre would it be?
-My husband and I joke about writing a children's book series on Pippa, our dog and all of her adventures. I'm not sure if I would ever write a book. I've been told by several people that I should, but who knows what the future holds. It would probably be fiction because that is what I read the most.

4. Do you listen to audiobooks? Do you look for the same things in an audiobook that you do in one you'll read?


-I have never listened to an audiobook, but I would love to give it a try. It would be nice for long car rides.

5. Can you suggest a book of each type for others to try:
Fantasy – I don't read fantasy.
Nonfiction – The only nonfiction books I've read are presidential books. The most recent was Decision Points.
Fiction – Anything by Nora Roberts, Adriana Trigiani or Kate Morton. I also really enjoyed What Alice Forgot by Liane Moriarty.
Romance – I really enjoyed The Inn Boonsboro trilogy and The Bide Quartet by Nora Roberts.
Classics – The Secret Garden and Pride and Prejudice are my favorites.
Young Adult – I don't typically read YA, but I really enjoyed The Hunger Games trilogy and of course Harry Potter.


You can check out my Bookself for book reviews I have written.