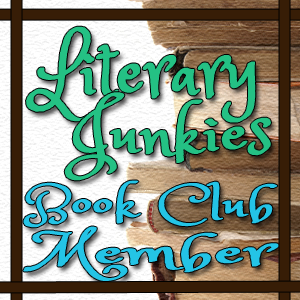 If you've been around my blog for a while, you know that I'm a member of the Literary Junkies Book Club! I absolutely love these girls! We read a book a month and discuss it as well as have these awesome link-ups. If you want more info or are interested in joining, feel free to contact
Taylor
or
Leslie
.
1. What are you currently reading? Tell us about it.
-I'm reading Ketchup is a Vegetable: And Other Lies Moms Tell Themselves by Robin O' Bryant. It is absolutely hilarious. I giggle like a little girl every time I pick this up. Robin is so honest and open about her mommy experiences and I love it. Every mom/mother-to-be should read this.
2. What book first made you fall in love with reading?
-This is tough. I don't remember the first. I've loved to read forever. My grandmother read fairy tales to me all the time when I was younger and I have been fascinated with my second world of books ever since then.
3. Summer is a great time for series. What are your series recommendations?
-I loved reading the Bride Quartet by Nora Roberts last year! You can check out my reviews on my bookshelf.
4. Does a song come to mind with the book you are currently reading? If so what it is?
-Not that I can think of.
5. Are you participating in any summer reading challenges?
-Sadly, no. I am so far behind on my personal reading (and goal of 50 books this year), that I'm focused on catching up on that before the baby gets here.