Welcome to the ninth week of Monday Mingling! Please take the time to introduce yourselves to our co-hosts! If you are new to this blog hop, please leave us a comment letting us know you are following and we would be happy to follow you back. Due to the changes with Google reader, I changed the rules to follow either GFC or Bloglovin'. Thank you for joining us this week, and don't forget to link back to us by grabbing our button. Happy Mingling!
Ashley @ Wannabe Green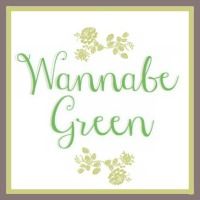 Blog
|
Facebook
| Twitter
Stay home mom of three that loves to create and and inspire others.
Kayla @ Kouponing Kayla
A coupon blog dedicated to showing how awesome and fun couponing can be! Weekly hauls and special coupons posted frequently. I want to help others learn how to coupon so they can save money and enjoy doing it!
1. Follow both of your hosts via GFC or Bloglovin'.
(first 2 links below)
2. Follow your co-hosts via GFC or Bloglovin'
(next two links)
3. Link up your main blog URL, not a specific post.
4. Link back to us by grabbing our button.
5. Tweet, Facebook, and Pin this blog hop. The more you spread the word the more people will link up, and the more success you will have!
Tweet
6. Be sure to visit other blogs! Don't just link up and wait for others to find you.