Welcome to the tenth week of Monday Mingling! Please take the time to introduce yourselves to our co-hosts! If you are new to this blog hop, please leave us a comment letting us know you are following and we would be happy to follow you back. Due to the changes with Google reader, I changed the rules to follow either GFC or Bloglovin'. Thank you for joining us this week, and don't forget to link back to us by grabbing our button. Happy Mingling!
Jess @ The Lily White English Rose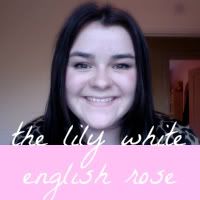 Blog
|
Facebook
| Twitter
| Pinterest
The Lily White English Rose is my blog where i share my beauty loves, fashion, baking and books. I also blog about my adventures as an English girl living in the states while working as an au pair.
Melissa Jo @ Home Sweet Auburn
I am a single 20s looking for love. This is a lifestyle blog based out of the the south – blogging about my rescue dog, food, rants and reviews. I'm a lady working in construction, life is never dull.
1. Follow both of your hosts via GFC or Bloglovin'.
(first 2 links below)
2. Follow your co-hosts via GFC or Bloglovin'
(next two links)
3. Link up your main blog URL, not a specific post.
4. Link back to us by grabbing our button.
5. Tweet, Facebook, and Pin this blog hop. The more you spread the word the more people will link up, and the more success you will have!
Tweet
6. Be sure to visit other blogs! Don't just link up and wait for others to find you.