Welcome to the fourth week of Monday Mingling! We had over 90 people link-up last week! We have been blown away with how quickly this has grown. I hope you will join us again and link-up below.
Diana @ Nanny to Mommy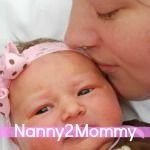 Blog
|
Twitter
|
Facebook
|
Pinterest
|
Instagram
Former Nanny turned Frugal Mom, learning how to take care of my OWN family while coping with PPD, EBF a baby with lip tie, and trying to lose the pre/post pregnancy weight to try for baby #2.
Jessinia @ Sea glass and Ribbons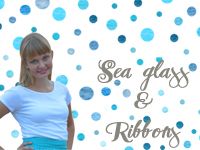 Blog | Twitter | Pinterest | Bloglovin'
Hi! I'm Jessinia, a Minnesota girl, fashionista, DIY attempter, art student, and lover of Christ. I like decorating rooms, answered prayer, time with friends, travel, crafts, photography, and coffee. On my blog I share my faith, fashion and DIY projects.
1. Follow both of your hosts via GFC.
(first 2 links below)
2. Follow both of your co-hosts via GFC
(next 2 links)
3. Link up your main blog URL, not a specific post.
4. Link back to us by grabbing our button.
5. Tweet, Facebook, and Pin this blog hop. The more you spread the word the more people will link up, and the more success you will have!
Tweet
6. Be sure to visit other blogs! Don't just link up and wait for others to find you.