Welcome to the third week of Monday Mingling! We had over 80 people link-up last week! How awesome! I hope you will join us again and link-up below.
As we mentioned last week, we have started offering a co-host option. Due to an overwhelming response, we have co-hosts set up for the next 8 weeks! Please introduce yourself to our first two ladies and be sure to follow their blogs!
Amanda @ My Show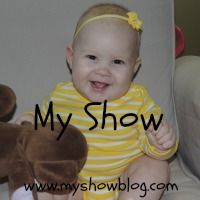 Blog
|
Twitter
|
Facebook
|
Pinterest
I'm Amanda, I blog at My Show. My blog is all about life as a teacher, wife and mom. It tends to be random and focus on everything going on in my life.
Sierra @ Oh, Just Living the Dream
I am a turn-off-the-alarm-7-times person in the morning, a 4th Grade teacher by day, and an avid movie lover by night. I love to travel the world and teach! So far I have been to Kenya, Mexico, Puerto Rico, Fiji and Hawaii with many more travels on the way! I blog about the inner workings of life–love, heartbreak, God, teaching, family, traveling, and just life in general!
1. Follow both of your hosts via GFC.
(first 2 links below)
2. Follow both of your co-hosts via GFC
(next 2 links)
3. Link up your main blog URL, not a specific post.
4. Link back to us by grabbing our button.
5. Tweet, Facebook, and Pin this blog hop. The more you spread the word the more people will link up, and the more success you will have!
Tweet
6. Be sure to visit other blogs! Don't just link up and wait for others to find you.
Let's get this party started!!…