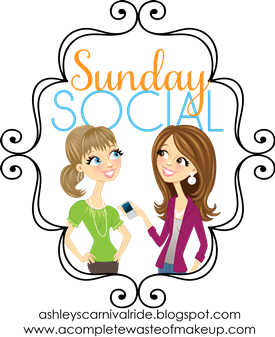 Linking up with Neely and Ashley for another Sunday Social!
1. What is your favorite Holiday season tradition?
My parents host a themed Christmas party for our entire family every year. We have a contest for who is best dressed depending on the theme ( PJ's, Tacky Christmas, etc.).
2. Do you have a certain Holiday movie you watch more than others? If so what is it?
-National Lampoon's Christmas Vacation- my family and I have watched this movie together for as long as I can remember. It never gets old.
3. Show us your favorite decoration or Pinterest decoration you wish you could have



4.Favorite Holiday Song?


–"Baby It's Cold Outside"


5. Favorite Holiday dessert?
-My mom's coffee punch (Recipe coming to you soon. Get excited.).
6. What is on your wish list this year?
-Rose Gold Michael Kors watch.
Have a blessed Sunday!