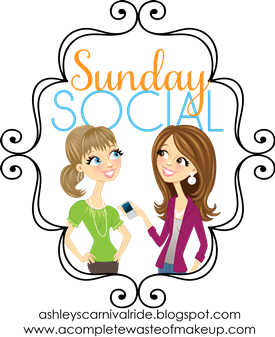 It's time to link-up with Neely at A Complete Waste of Makeup for Social Sunday!
Tell us what you are most Thankful For this year, it can be one thing or 25 things. Include pictures, reasons, whatever you want. Lets kick off Thanksgiving week by being Thankful on Sunday!
I am thankful for my Husband who is the most selfless person I know and my best friend. He always makes me laugh.
I'm Thankful for my wonderful family.
I'm thankful for my sweet nephew, Gage. He has blessed our lives in so many ways.
Lastly I am thankful for sweet little Pippa! She is so precious and makes me laugh daily.