Post may contain affiliate links.
Hi mamas! I hope you will hop around with Leslyn and I today! Link up your mama posts from the last week and visit a few other blogs! Who doesn't love to swoon over cute little babies?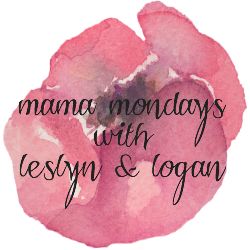 This past week has been very eventful, and this week is no exception. I got so many birthday projects and planning done including ordering Hamp's cake and making his birthday banner! We are getting really excited about his party. Less than three weeks away!
This week we have ball games, and dinners to attend as well as plans to take Hampton to the zoo for the first time and the pumpkin patch! I am hoping to get some cute pictures of him to use at his party. Speaking of pictures, we had his "one year" pictures done this past week! They turned out so beautiful and I can't wait to share them with you!
Here are a few things you may have missed from last week:
Need a few fun ideas for the fall season? Check out my Fall Bucket List!
Can't seem to manage to keep the house clean? Check out my Simple Cleaning Schedule!
Need a good fall treat this season? Check out this delicious candy! While you're at it, enter their sweepstakes here! #sp
Link up all of your mama posts below!